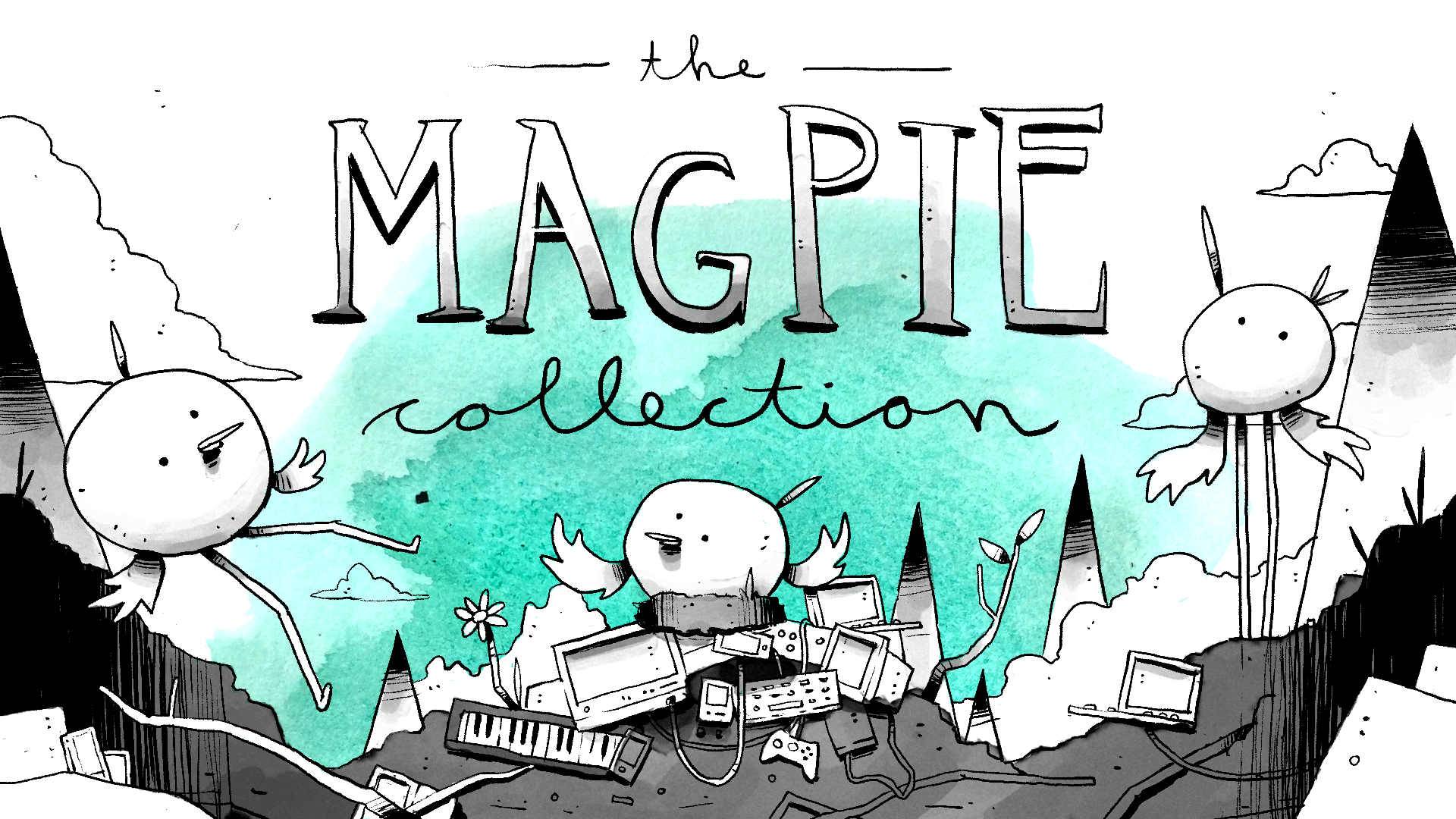 The Magpie Collection
A downloadable collection for Windows, macOS, and Linux
OUT NOW!
The Magpie Collection is a bundle of exclusive games, art, music and films by amazing people, such as the creators of SUPERHOT, The Stanley Parable, Mc Pixel and many more. It was crowdfunded via Indiegogo, with all profits going towards replacing equipment that the contributors got stolen during Berlin Games Week 2015. In return, they made a dozen games as well as art, music and films.
FAQ
Q: Where can I get a copy?
A: The bundle is currently only available to backers of the campaign – sorry!
Q: I backed the campaign – WHERE CAN I GET A COPY
A: You should have received a download key via email (to the address you used to buy the bundle on Indiegogo).
Q: I'm having trouble downloading the bundle!
A: Please get in touch, either on Twitter (@HonestWilliam or @zerstoerer) or shoot us an email at magpie(at)crowscrowscrows.com
Q: What exactly is included in The Magpie Collection?
GOOD QUESTION. FInd a list of pretty screenshots and short descriptions of some (most) of the things in the bundle below.
THE MAGPIE COLLECTION INCLUDES:
tone by Luke Spierewka
A "first person walking through a monochrome void" simulator.
Fritz Stibitz by Major Bueno
Approach strangers and stibitz their most precious belongings! Navigate your very very long arm through their coats in a snake-like fashion. Learn from your experiences!
& many more!
Download
This collection is currently unavailable