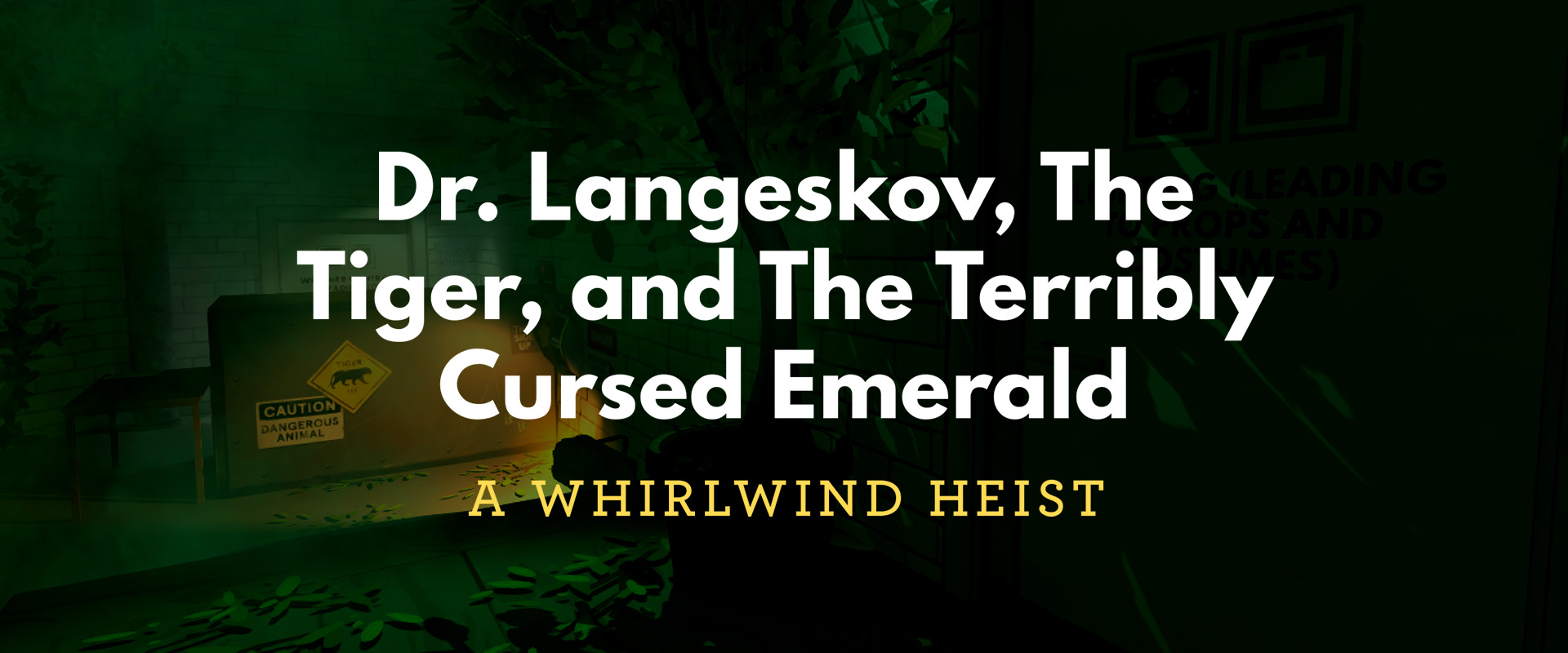 Dr. Langeskov, The Tiger, And The Terribly Cursed Emerald: A Whirlwind Heist
Comments
Log in with itch.io to leave a comment.
AND HERE WE ARE! Is there any secrets? Anything? Basically im asking for a reason to play this game again!
Lovely. Half an hour well spent; recommending to all my friends! I'll have to replay now that I know 'bout the secret areas and whatnot.
Here's the tapes and locations for people who missed it
Pretty Great game. Loved the tapes
Awesome game! I NEED MOORE! really impressed with what you guys did here, looking forward to more of it! WELL DONE! :D
Is there any way whatsoever to obtain the "unfinished beta" version of this game for those who never heard of the "Magpie Collection" and were not fortunate enough to support it at the time?
INCREDIBLE GAME! I liteally cant believe my eyes and ears. It was and i dont say this often, a masterpiece of gaming! heres a playthrough i did, you can watch it tomarrow at 2:30
Really phenomenal guys! With all the little details you could definitely spend more than 15 or 20 minutes (intended run-time) playing this game. The graphics are super fresh and crisp. Awesome voice over acting. Felt very original. Cheers!
Awesome game! SO good! Loved it!
Staaay rad everybody!!
Enjoyed it :) keep it up.

How did you embed your video?